Their favorite dog item from their store
Rural France Photography
is the:
Jack Russell Mother's Day Card
. "Just because they were my jack russells doing what jack russells do, and I love the way that older dogs take a new puppy "under their wing" even when they're not related."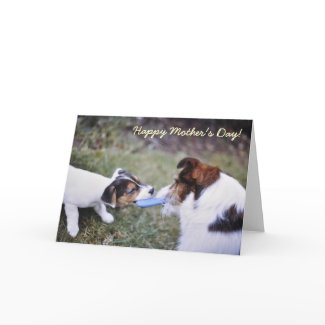 Here is their favorite overall photograph: "Picking an overall favourite is hard! Perhaps this one as it combines two things I love - the countryside around here and horses
Creuse poster
. I can see why artists like France, the light here is wonderful."
Rural France Photography
"This store contains products with photographs of landscapes, animals and plants in France, but there are also images from the UK, and some from the rest of Europe. You'll also find a good selection of birthday, mother's day, other occasion, and blank notecards. Most images are available on other products too, such as binders, stationery, shoes, mousepads, mugs, and smaller gifts like magnets and keychains. I hope you enjoy browsing."
Go check out this amazing photography gallery! The images are stunning, artistic and just beautiful printed on any product!